Faith Lutheran Church

proudly supports missionaries Rev. Daniel Conrad and Rev. Ryan McDermott and their families. For more information about their work and to support them, please click on the "Mexico and West Africa Missionary Support" link.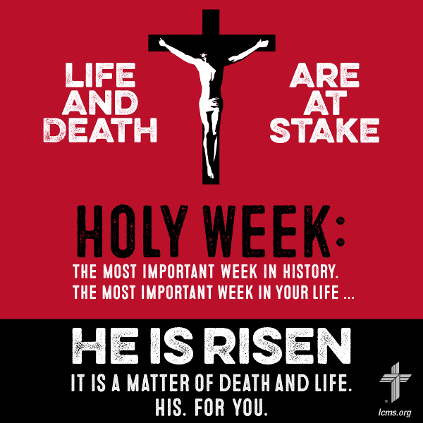 Sunday, April 14 - Palm Sunday - 9am (pancake & sausage breakfast from 8-8:45am
Maundy Thursday, April 18 - 6:30pm with Holy Communion and the Stripping of the Altar
Good Friday, April 19 - 6:30pm "Tenebrae Service"
Easter, April 21 - 9am "The Resurrection of Our Lord"