Welcome! Faith Lutheran Church is a member congregation of the Lutheran Church-Missouri Synod. We are a Christ-centered, family oriented, Bible-based congregation committed to sharing the Gospel of Jesus Christ. If you are new to the area, serving in our military, and/or are looking for a church home, we invite you to join our family here.
Our Mission: Faith Lutheran Church seeks to invite all people by sharing God's love through His Son Jesus Christ our Lord through the power of His Spirit empowering them by the truth of Christ's Word and Sacraments.
Lenten midweek services will be held each Wednesday evening in Lent at 7pm.
Holy Week Schedule:
April 9 - Palm Sunday - 9am (procession of palms)
April 13 - Maundy Thursday - 7pm
April 14 - Good Friday "Tenebrae" - 7pm
April 16 - Easter/Resurrection of Our Lord - 9am
Faith Lutheran Church is located just south of I-70 (exit 275) in Abilene, KS at the NW corner of 16th Street and Buckeye Ave.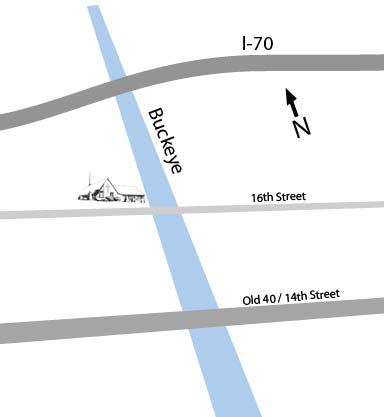 Divine Service Schedule:
Sunday - 9am
Christian Education Classes - 10:15am
(785) 263-1842
Come and Worship with us!
"We preach Christ crucified...." 1 Corinthians 1:23
"For the wages of sin is death, but the free gift of God is eternal life in Christ Jesus our Lord." Romans 6:23
"For God so loved the world that He gave His only Son, that whoever believes in Him should not perish but have eternal life. For God did not send His Son into the world to condemn the world, but in order that the world might be saved through Him." John 3:16-17
"Yet we know that a person is not justified by works of the law but through faith in Jesus Christ, in order to be justified by faith in Christ and not by works of the law, because by works of the law no one will be justified." Galatians 2:16
"For by grace you have been saved through faith. And this is not your own doing; it is the gift of God, not a result of works, so that no one may boast. For we are His workmanship, created in Christ Jesus for good works, which God prepared beforehand, that we should walk in them." Ephesians 2:8-10